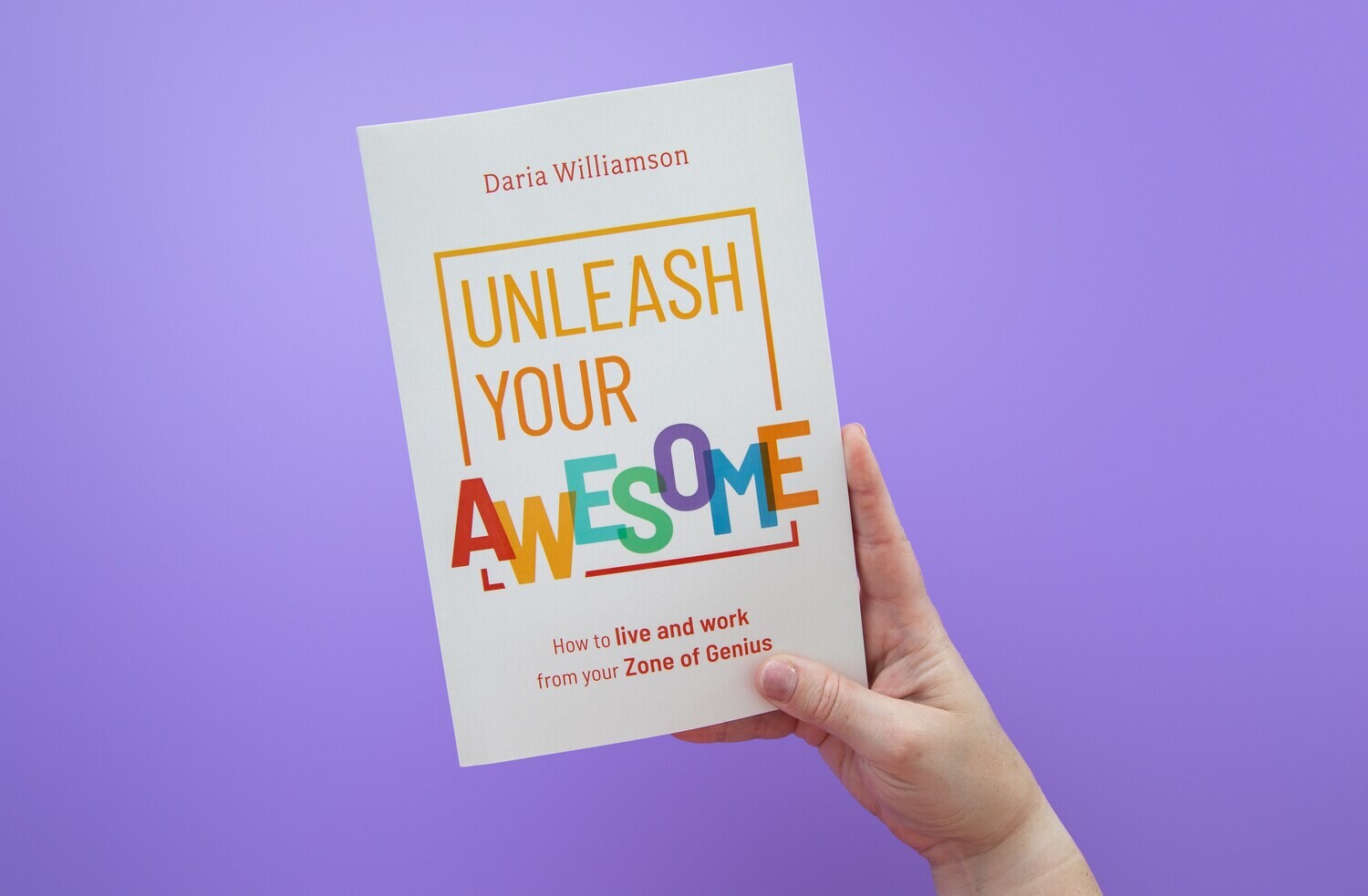 Unleash Your Awesome
UYA
Unleash Your Awesome is your practical handbook to understanding your strengths, weaknesses, and everything in between.
Product Details
Are you ready to unleash your awesome?

Drawing on strengths research and real-world experience, Daria Williamson has created this practical, easy-to-implement handbook to help you to get clarity on what you love, what you're great at, and how you can achieve more without sacrificing your wellbeing.
Built for motivated, busy people, Unleash Your Awesome is full of simple exercises you can use to identify and leverage your strengths, and create the kind of life and work you've been dreaming of.
It will help if you want to find more fulfilment in your life and work, and create outstanding results while looking after your wellbeing, then it's time to hone your strengths and unleash your awesome.
---
About the author:

Daria is a personal strengths and leadership coach, based in Tāmaki Makaurau/Auckland, Aotearoa/New Zealand. She has extensive experience as a leader and manager in a variety of industries, and holds a Masters of Management and a Diploma in Positive Psychology and Wellbeing.
Daria's mission is to make the world a better place, one interaction at a time, by inspiring others to recognise their strengths and use them to bring their unique brand of magic to the world.
When not writing, coaching, or training, Daria is a staff member to two demanding rescue cats, and enjoys running, reading, and entertaining (or more accurately, feeding!) her friends and family.
Save this product for later